Blue partners with local artist, Jane Lee a.k.a Messy Desk (Jane), to launch a creative customer campaign featuring originally-designed illustrations.
Jane is an up-and-coming artist, whose illustrations feature a unique style of clustered drawings. After graduation, she followed her dream as a freelance illustrator and worked part-time during the day, while drawing at night. Jane started her own company in 2014 and received international recognitions.
Jane designed a series of illustrations for Blue Blue's vision to shape the future of insurance with our customers coincides with Jane's determination of putting her future in her own hands.
In the collaboration, Jane has designed a series of illustrations for Blue. She drew inspiration from the iconic skyline of Hong Kong and incorporated protection and smart technology elements to reflect Blue's position as Hong Kong's first digital life insurer, as well as to promote digital insurance in Hong Kong.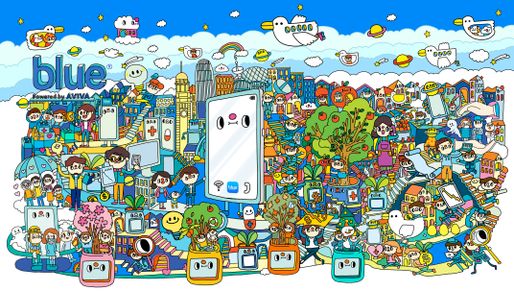 Blue's illustration covered with protection and smart technology elements The illustrations help the company engage with customers in an innovative way. A suite of souvenirs such as calendar cards have been created for engagement campaigns, and the characters will be used to educate the public about insurance on social media. Blue has also launched two versions of desktop wallpapers, which can be downloaded here.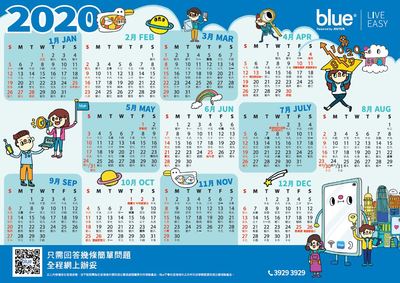 Blue 2020 calendar card